LLCS Organized 20,000 lbs of Foods in three Distributions on Same Date to Help Needy Families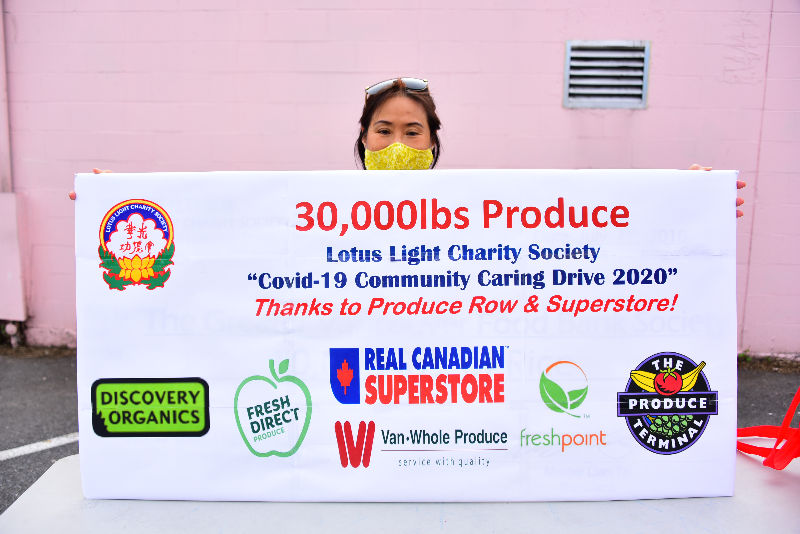 On May 28, 2020 Lotus Light Charity Society (Vancouver) distributed an astonishing 1500 hampers to needy families and individuals in the parking lot of the Pink Pearl Restaurant. The donations are supported by Vancouver's 5 largest produce wholesalers Fresh Point, Fresh Direct, Discovery Organics, Produce Terminal and Van-Whole, and by Chef's Warehouse, Richmond.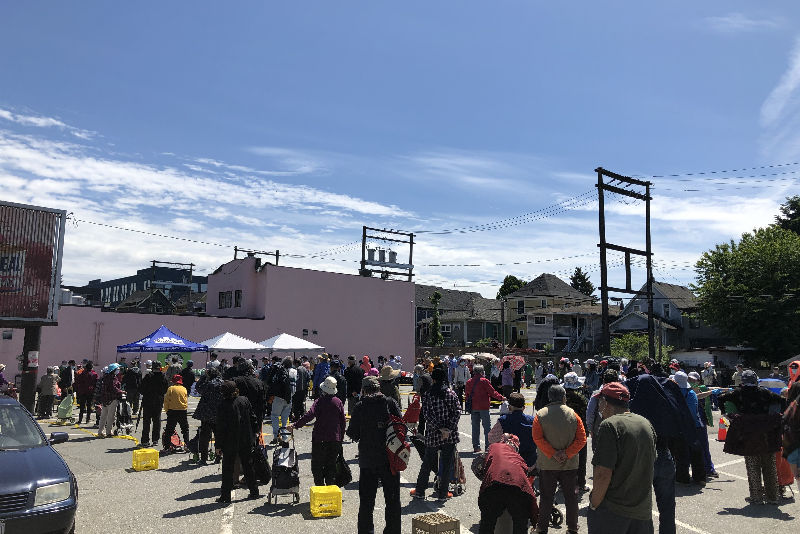 LLCS also supported two other food distributions on Thursday May 28: Our Lady of Sorrows Church – East Van and Immigrant Link Centre Society – Coquitlam with the help of volunteer of Paramedics Network group.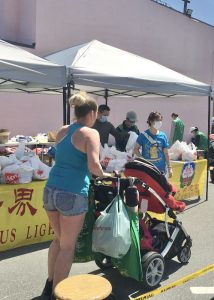 Since April, Lotus Light's COVID 19 Relief Effort for families and individuals affected by the Pandemic has distributed 120,000 lbs foods in merely two months, to help low income families, seniors, unemployed individuals & families throughout DTES, Chinatown, Coquitlam, Surrey, and Richmond throughout lower mainland through various food hubs organized by LLCS and partner volunteer groups.
The next Lotus Light hamper distribution to needy families will be held on June 11, 2020 at 1pm at new location, the parking lot of the Britannia Community Centre (1661 Napier Street, Vancouver). Please entrance at Venables and Cotton.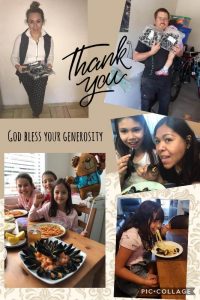 Food assistance group from Our Lady of Sorrows Church sent their appreciation video & photos for receiving the Lotus Light food distribution. The volunteer organizers Rho and her husband, both are unemployed due to Covid-19 & have 2 school age children, recruited their 9 member family relatives to pass out food to approximately 100 families of immigrants, low income, seniors, single parents, unemployed or on assistance, migrant families now without jobs with very uncertain employment prospects.
"We had a Fun and Successful Day today, Long day but worth it. Seeing the smiles on these families is all worth it. Thank you again for your contribution in making this happens. We at Our Lady Of Sorrows Church Group are very grateful for this Blessing. Choose Kind!!! & Stay Safe!!! Cheers" Rho wrote to us. LLCS external volunteer Becky of B.C. paramedic Network organized the 6 pallet dried food delivery to all distribution locations from Chefs Warehouse in Richmond.