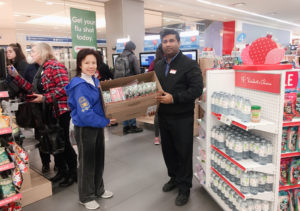 We Welcome Shoppers Drug Mart Richmond Centre to Join our Sponsors of LLCS Annual Winter Charity Drive
— January 16, 2018
0
13
Rahim and his Shoppers Drug Mart Richmond Shopping Centre graciously donated hundreds of toothbrushes to support Annual Winter Charity Drive! Rahim, your kindness is much appreciated!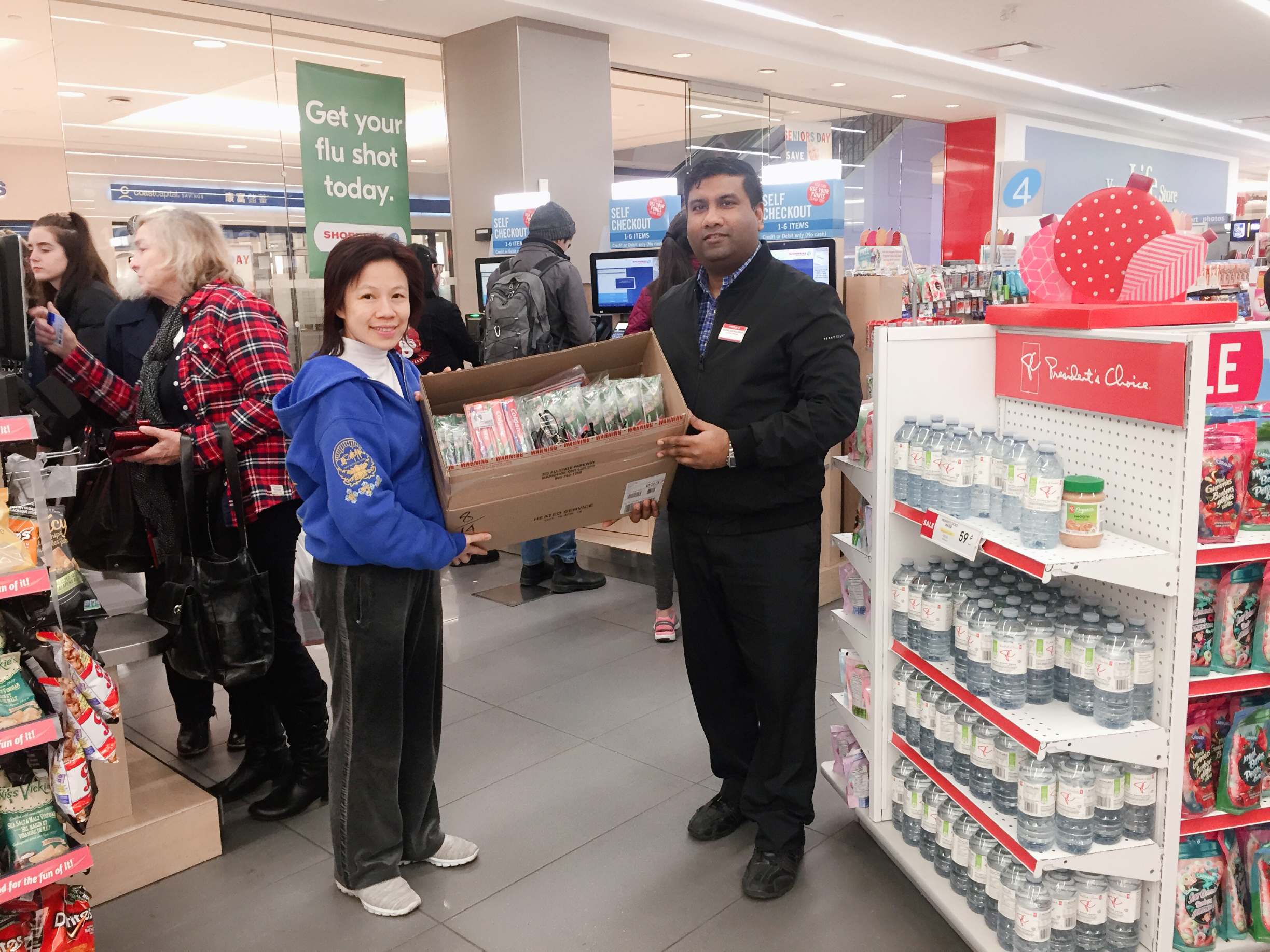 Related
Similar articles
Related

LLCS Winter Charity Drive 2017 Donated Toys and Household Items to BC SOS Village and Inner City Schools Related

Acknowledgement Lotus Light Charity Society (Vancouver) would like to express our gratitude to the following community partners and all the volunteers. We appreciate our donors and sponsors for their generous supports to make the Winter Charity Drive 2017 a great success. Master Lian Tzi; MP Jenny Kwan, Vancouver East; Mayor Gregor Robertson, City of Vancouver;…

Lotus Light's 2017 Winter Charity Drive Event Increasing Numbers of DTES Homeless The Lotus Light Charity held its annual distribution event on Saturday, December 16th on Hastings and Dunlevy. This year, over 40,000 items including new sleeping bags, winter garments, personal hygiene products, toys and clothing valued over $100,000 were donated and distributed to community…

Lotus Light's 2017 Annual Winter Charity Drive: Donated 40,000 items valued over $100,000 to community partners As snow starts falling across lower mainland on Tuesday, LLCS volunteers have been busy in delivering the care packages for the City of Vancouver temporary shelter program. Related

Costco Richmond supports the homeless of Richmond and the Lower Mainland every winter and Lotus Light Charity Society expresses sincere thanks for exercising GOOD KARMA with LLCS once again! Act Now! Sponsor a Sleeping Bag and a Care Package together for $50 (or $20 for a care package) Related

Act Now! Sponsor a Sleeping Bag and Care Package Lotus Light Charity Society (Vancouver) is pleased to announce its upcoming 2017 Annual Charity Winter Drive, which distributes much needed sleeping bags and winter emergency care packages to Vancouver's street homeless through our community partners throughout the cold winter months. LLCS's Annual Winter Charity Drive 2017…

On Monday morning this week, a large delivery truck stocked full of brand new children's clothing was quietly unloaded at the Lower Mainland Christmas Bureau's warehouse by a small group of volunteers led by Lotus Light Charity Society (Vancouver)'s President. "All our stuff is going out in two weeks. We are shipping 50,000 toys to…

Related
Charity Focus

Recent News
Related

Related
Be Friend with Lotus Light!
Archives