Master Lian Tzi, President of Lotus Light Charity Society Calls for Public Supports in Pandemic Relief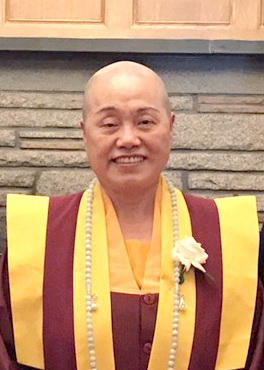 Due to the worsening situation of the Covid 19 Pandemic, as the president of Lotus Light Charity Society (Vancouver), I am calling upon our volunteers and supporters to expand our response to Covid-19 Pandemic and to ask everyone to work with us in helping those affected in our community.
We are also asking if you could help in any way to help one another get through this Covid-19 Pandemic. If you need helps, please let us know too.
We will continue to assist people in the Downtown Eastside Vancouver but now because of the Pandemic, we will assist to those affected by the Pandemic, which the Charity has been doing and will continue our effort until this is over.
Lotus Light Charity Society (Vancouver) has been providing over ten thousand pounds of foods weekly in the last two weeks to affected families and individuals in Metro Vancouver area. We hope we can keep up the momentum with everyone's support.
We would like to ask public donation for non-perishable food like canned food, rice and pasta; personal hygiene items, baby formula and care items, cleaning supplies and personal protection equipment to support the affected families and our volunteer team.
I'd like to express my sincerely thanks to our volunteers and supporters, and wish everyone of you the safest and the best.
Vajra Master Lian Tzi (bio)
In 1990, Master Lian Tzi took refuge in Grandmaster Lu, the Living Buddha Lian Sheng, founder of True Buddha School. From 1993 – 2007, Master was the president of the International Lotus Light Charity Society, with 91 branches currently active around the world. Since 2008, Master Lian Tzi has been the president of Lotus Light Charity Society (Vancouver).
In April 2017, Master Lian Tzi was awarded the BC Community Achievement Award, she is the first Tantrayana Master received this honour.