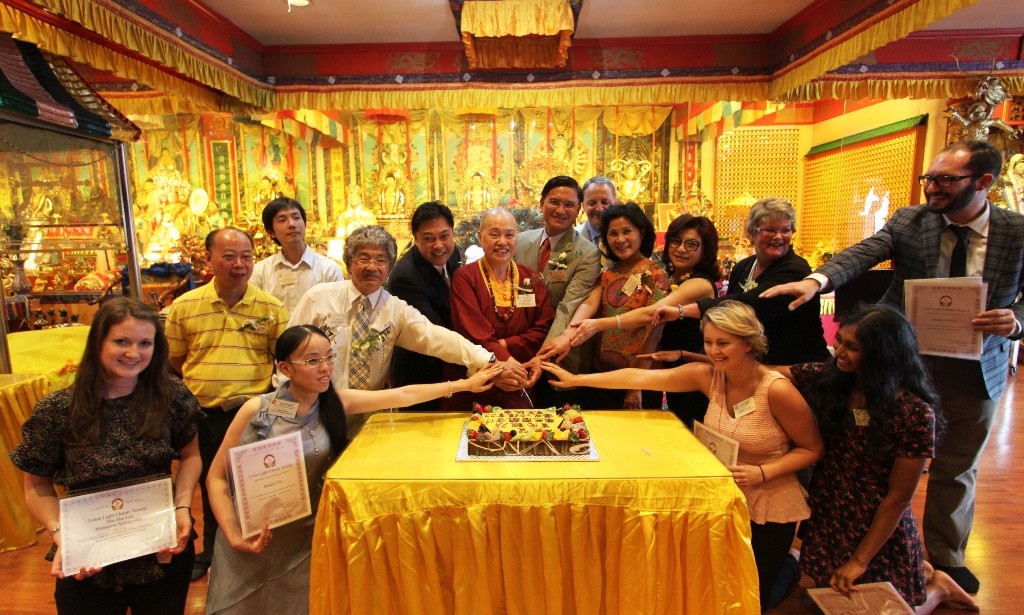 Lotus Light Charity Society held the 2015 Annual Lotus Light Charity Society Scholarship and Rice Donation Presentation on Aug 8, 2015, Saturday 12:00PM-1PM, at Lotus Light Temple, 347 East Hastings St., Vancouver. Councillor Kerry Jang of Vancouver, Mr. William Chuang, Director-General of Vancouver Taipei Economic and Cultural Office and Mr Aart Schuurman Hess, CEO of Greater Vancouver Food Bank Society attended the Lotus Light Annual Presentation.
Lotus Light Charity Society National Scholarships has recognized some of our brightest and most community-conscious students since 1993. This year we had over 150 applicants nation-wide. 6 bright, selected students have a grade point average of 4.0 or better to receive the award. They are all actively involved in community volunteer programs in local, national, or international levels. Lotus Light Charity Society donate rice to the Greater Vancouver Food Bank Society to help the low income residents and families in the Lower Mainland. This year, the charity will donate 3000 Lbs of rice to the food bank.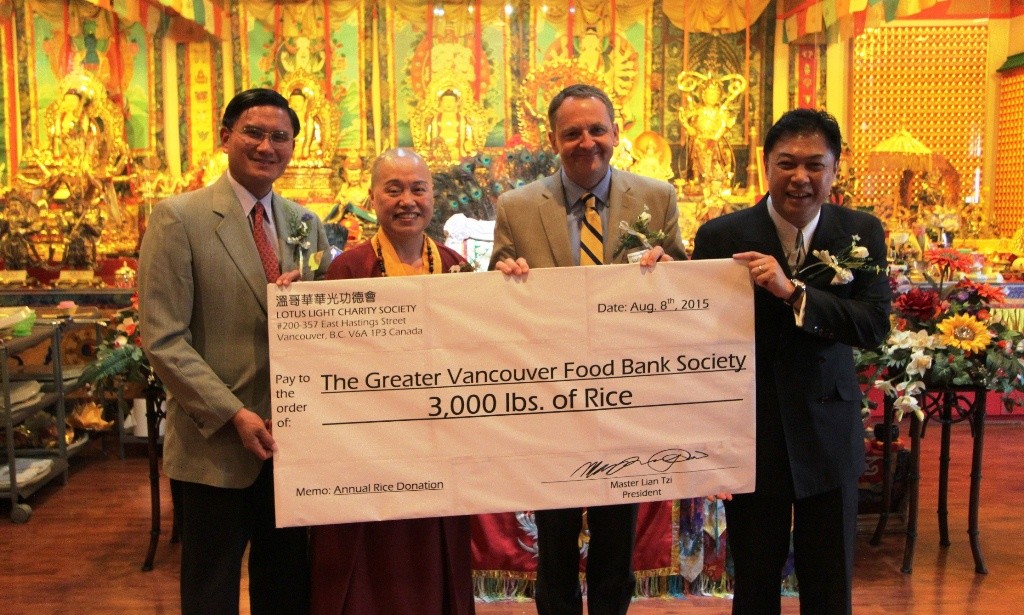 In the spirit of its motto "Through caring and learning, we help to build a better tomorrow" Lotus Light Charity Society (Vancouver) is a registered non profit charity dedicated to helping the most vulnerable in our local community. The charity holds annual Winter Charity Drive, providing personal hygiene items, winter garments, pillows, new sleeping bags to help homeless and low income families; donating 100 Lbs of grocery items weekly supporting Strathcona Community Center's Food Backpack Program to help low income families. In 2015, the charity is providing 200 Hot Meals to the homeless at Oppenheimer Park each month throughout the year.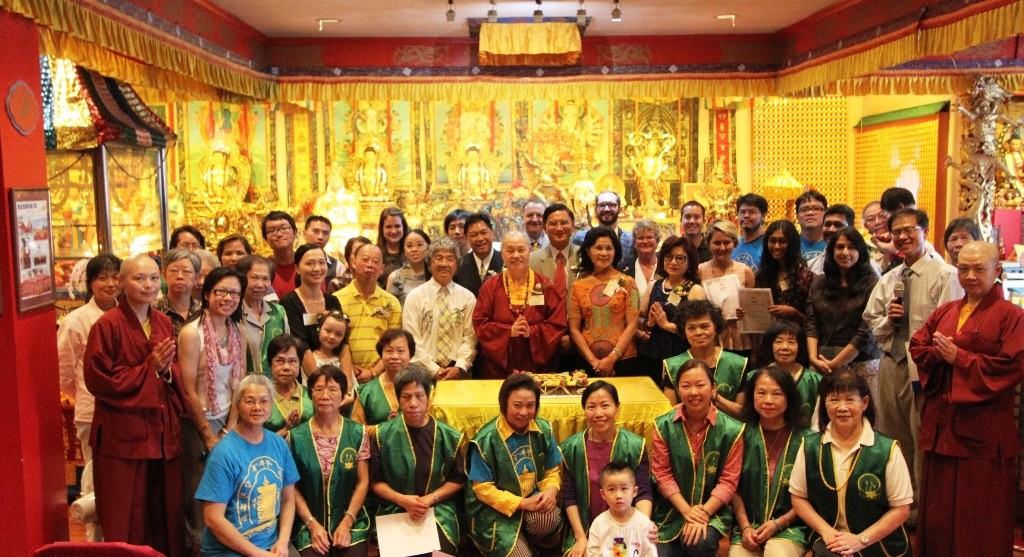 LLCS relies on public supports and your generosity for its charity programs. Your donations are 100% used to support the LLCS 2015 campaign to provide hot meals, winter emergency care packages and sleeping bags, and continue much needed community programs to benefit the impoverished, homeless and low-income children, families and seniors in the Lower Mainland.