Press Release May 26, 2020
LLCS has donated over 100,000 lbs of foods to help needy families in two months
On May 26 Lotus Light Charity Society (Vancouver) again distributed 6,000 lbs of mussels donated by Chens' Corp to Food Groups and charities including Our Lady of Sorrows Parish Food assistance group, Trie-cities mom's group, Immigration Link Centre Society, People's Pantry of Coquitlam and Lotus Light charity food program.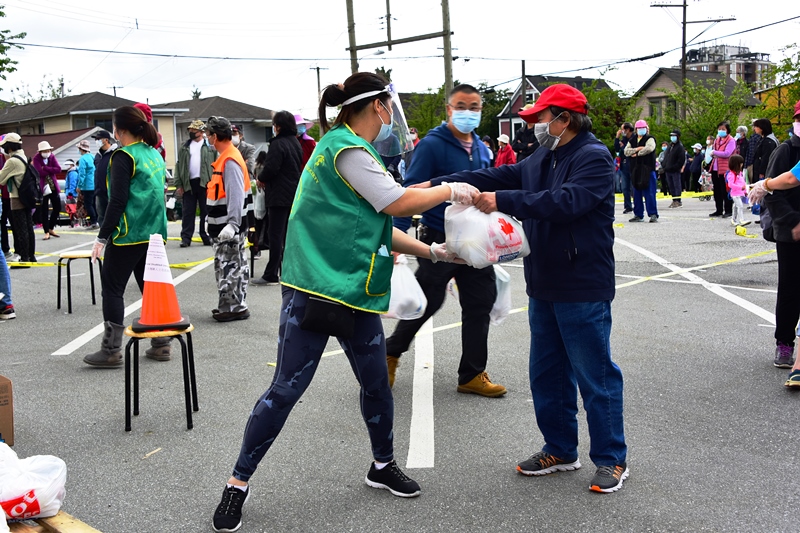 BC businesses are slowly reopened to the society now, but many residents affected by the convid-19 still need help to cope with the slow pace of business reopening. LLCS Covid-19 Community Care program continued to serve the needy families across metro Vancouver.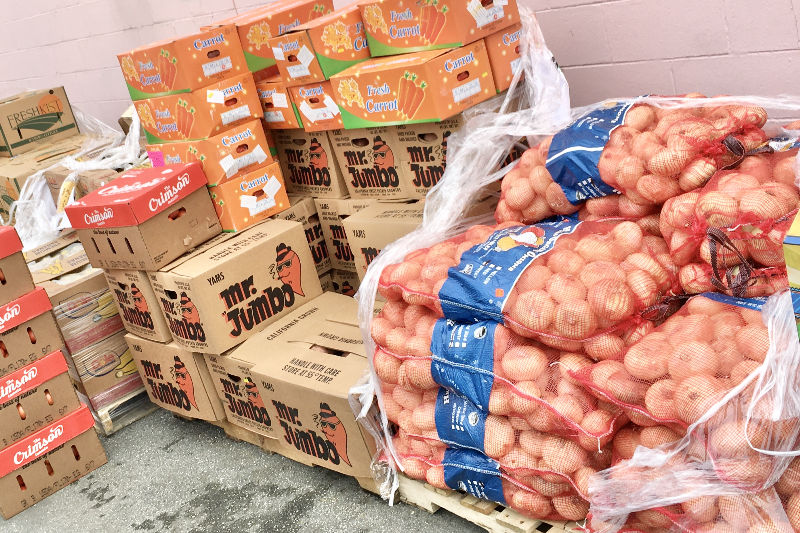 On May 28, Thursday at 12:30pm, the LLCS Covid-19 Community Caring Drive will continue the bi-weekly distribution of produce hampers at the parking lot of Pink Pearl Chinese Restaurant (1132 E Hastings St, Van), to help low income families affected by the Pandemic in East Vancouver. The bi-weekly distributions are supported by Vancouver's 5 largest produce wholesalers Fresh Point, Fresh Direct, Discovery Organics, Produce Terminal and Van-Whole, to provide fresh produce enough for a family of four for two weeks.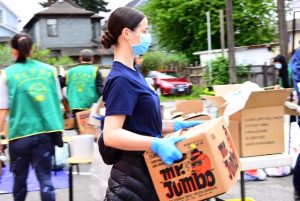 Living under the shadow of pandemic, many residents have been living in fear of food insecurity, isolation, and the future remains bleak for vulnerable seniors and the homeless. Lotus Light Charity Society has been working with church groups and non-profits to set up weekly food distribution, including charity partner to distribute much needed fresh produce, fruits, dairy product etc. flour and bake supplies, to help many low income families in metro Vancouver cities. Since April, Lotus Light's relief program has distributed over one hundred thousand pounds foods across lower mainland.
LLCS Covid-19 Community Caring Drive is accepting monetary and in-kind donations from individuals and corporate sponsors to help the needy.  Tax receipts are available for donations of $20 or more. Please make cheque payable to "Lotus Light Charity Society" and mail to: Lotus Light Charity Society, 200-357 E. Hastings St, Vancouver, BC V6A 1P3, or donate online by Visa or Mastercard, on LLCS website: http://vllcs.org/en/donation/. Lotus Light Charity Society is a registered charity (BN 14110-4893-RR0001). We could be reached at 604-685-5548 or by email to llcsvancouver@gmail.com.