LLCS Distributed Hampers at Britannia Community Centre Parking Lot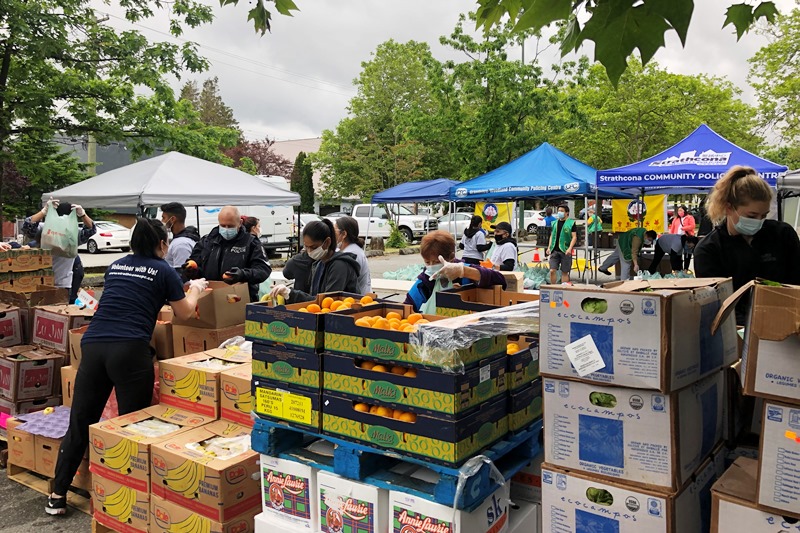 On June 11, 2020, the Lotus Light Charity Society (Vancouver) working with volunteers from the Chinatown Community Policing Centre, Grandview Woodlands Community Policing Centre and Strathcona Community Policing Centre distributed a total of eleven hundred hampers (600 to families and individuals on site and four hundred fifty hampers off site out of which two hundred fifty hampers were given to inhabitants living in the Musqueam Aboriginal Reserve) at the parking lot of the Britannia Community Centre.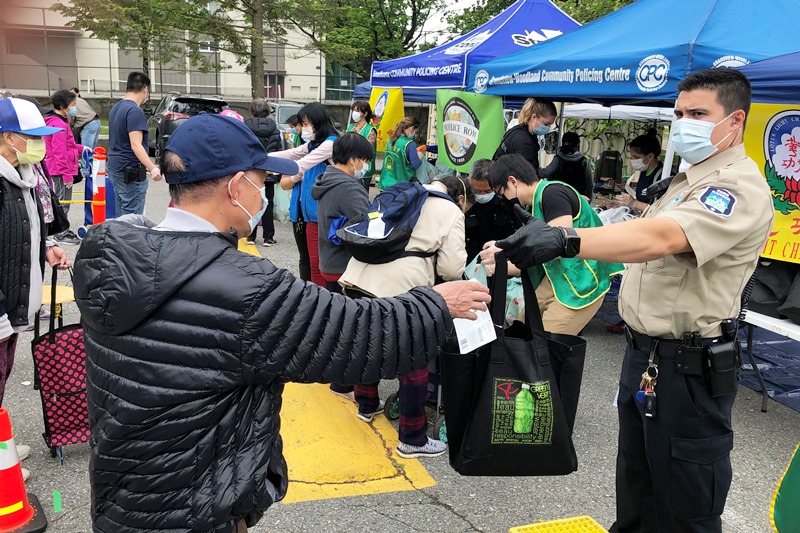 Since late April, the Charity with the generous donations from Vancouver's Produce Row Wholesalers: Discovery Organics, Fresh Point, Fresh Point, Produce Terminal, Van-Whole Produce totalling fourty thousand pounds of fresh produce and vegetables and the Real Canadian Superstore on Grandview Highway with canned goods, cookies, energy bars and pastas.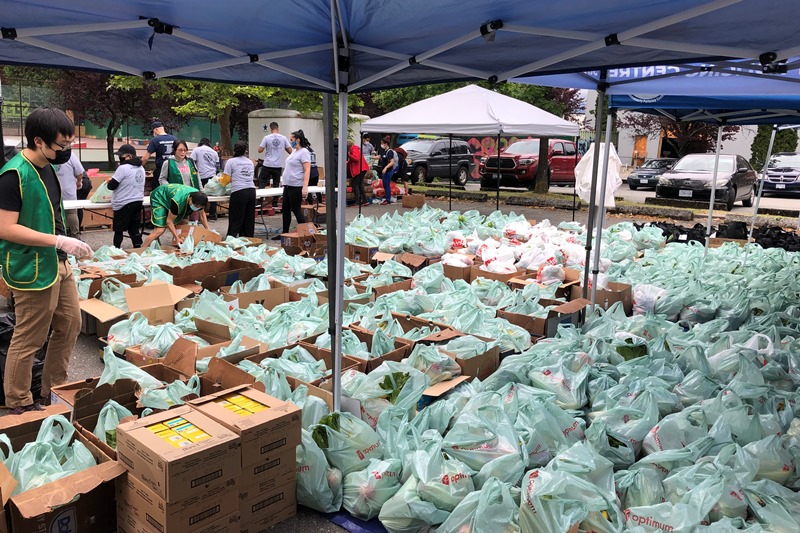 The Charity likes to proudly announced we have distributed enough food totalling eighteen thousand four hundred meals from the two distribution sites: the parking lot of the Pink Pearl Restaurant and the parking lot of the Britannia Community Centre.