Press Release June 10, 2020
Lotus Light Delivers Spring Rolls & Pork Dumplings to Over 1,100 Families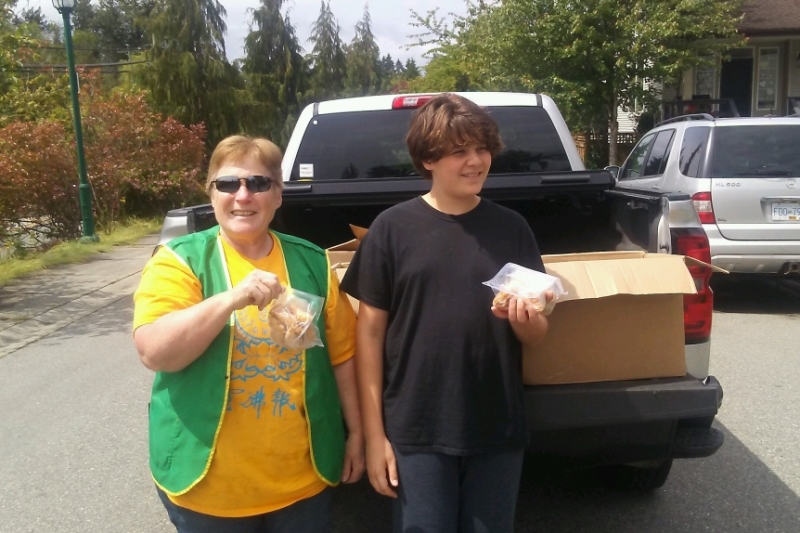 Today (Jun 10) Lotus Light Charity Society distributed 8 pallets (6,130 lbs approx.) of veggie spring rolls and pork dumplings to help ease the burden of food security in our local community.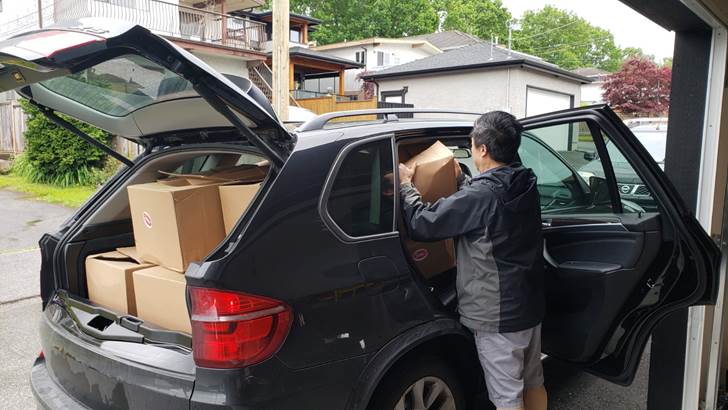 Lotus Light worked with 7 different community groups this morning to deliver this food to over 1,100 low-income families, hundreds of unemployed individuals, struggling seniors, immigrants, new refugee claims & disabled individuals, and 1 inner city elementary school.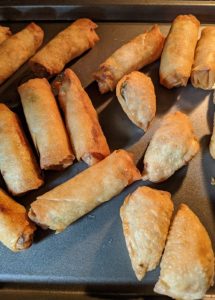 "Before the pandemic, about half of our recipient families were unemployed and now closer to 70% of recipient families are unemployed.  The need is much greater now, and we appreciate the kindness of our different communities coming together to help each other during this difficult time. We are grateful for these delicious prepared spring rolls and pork dumplings thanks to the generosity of Fine Choice Foods and their warehouse team in Richmond," said Master Lian Tzi, President of Lotus Light.
By working together with Lotus Light's many community partners, the impact of today's donation benefitted struggling people across Metro Vancouver: East Vancouver, Burnaby, Coquitlam, Port Coquitlam, Richmond, Surrey, Pitt Meadows, Mission and as far as Merritt.