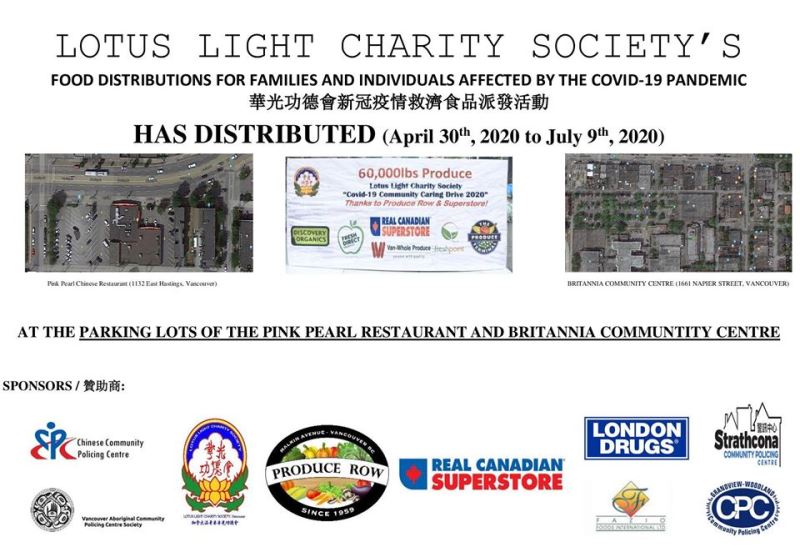 The Vancouver branch of the Lotus Light Charity Society's direct food distributions to families and individuals affected by the COVID-19 Pandemic in the parking lots of the Pink Pearl Restaurant (April – May, 2020) and the Britannia Community Centre (June – July, 2020) has successfully concluded!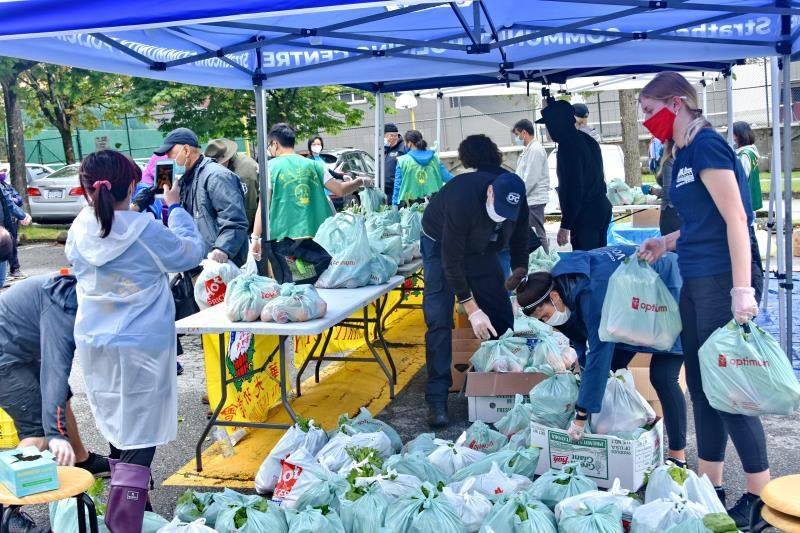 The Charity likes to thank Vancouver's Produce Row Wholesalers (Discovery Organics, Fresh Direct, Fresh Point, Produce Terminal, and Van-Whole Produce) for donating sixty thousand (60,000) pounds of produce and fruits and Vancouver's Grandview Highway's Real Canadian Superstore for donating twenty-five thousand (25,000) pounds of canned goods, cookies, flavorings, energy bars, juices, pastas, sauces, and water (boxed and bottled).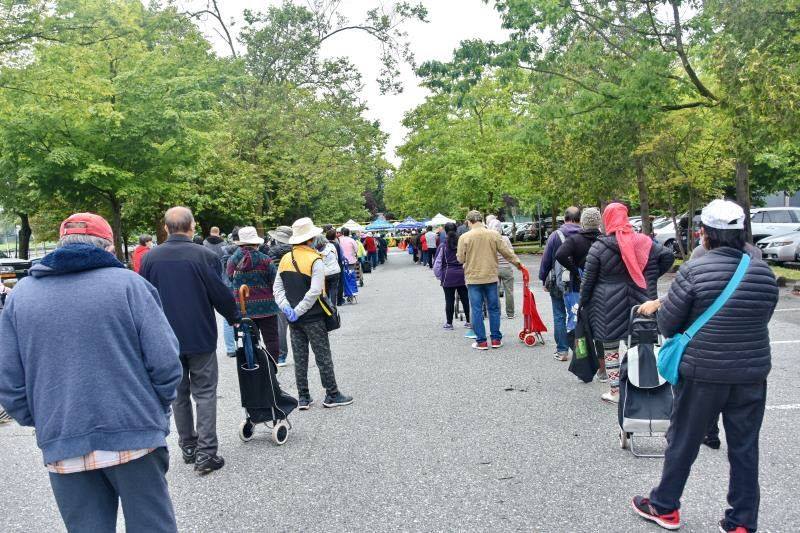 Lotus Light Charity Society's volunteers working with volunteers from the Chinatown Community Policing Centre, Grandview Woodlands Community Policing Centre, Strathcona Community Policing Centre, and the Vancouver-Aboriginal Community Policing Centre, had distributed a total of nine thousand (9,000) hampers and a total of twelve hundred fifty (1250) packages of disposable face masks to seniors, people with disabilities, and anyone with weakened immune systems.