LLCS Covid-19 Community Drive
Distributed over 200,000 pounds of Foods in 3 Months Benefit Tens of Thousands of Families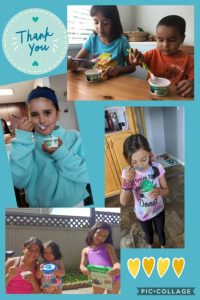 On July 8, 2020, Lotus Light Charity Society partnered with a few other organizations and food assistance groups, distributed over 12,000 pounds of food to families affected by the pandemic across lower mainland cities East Vancouver, Burnaby, Surrey, Richmond, Ladner, Coquitlam, Delta and Merritt. Thanks to the generous sponsors Fine Choice Foods Richmond for their fried spring rolls and pork dumplings donations and to Agropur for their yogurt donations.
Dozens of emergency food hub across Metro Van plus at least 5 local food banks has received the donations organized by Lotus light. Burnaby Neighborhood House alone feeds into 9 different emergency food hubs feeding 3,000 families a week. They loved the spring rolls & dumplings. Homeless assistance organizations Cedar Feast, Covenant House Vancouver and Raincity Housing all express their love for the spring rolls & dumplings and thanks to Lotus Light and the donor Fine Choice Foods. Our Lady of Sorrow Church youth sent a thank you card to Lotus Light and donor Agropur for the delicious yoghurt treat.
The Lotus Light Charity Society's Relief Project: LLCS Covid-19 Community Drive has been distributing produce hampers every other week since the end of April, with supports from five produce row wholesalers: Fresh Point, Fresh Direct, Discovery Organics, Produce Terminal and Van-Whole, and from Real Canada Superstore (Grandview Highway). Since April, totaling 60,000 pounds produce and non-perishable food have been distributed in the parking lot the Pink Pearl Chinese Seafood Restaurant and in the parking lot of Britannia Community Center. On July 9, Lotus Light again has distributed 10,000 pounds of produce and non-perishable food to affected families in East Vancouver. Thanks to all volunteers who have participated in the distributions, and to volunteers from the four local Community Policing Centers: Strathcona CPC, Grandview-Woodland CPC, Vancouver Aboriginal CPC and Chinese CPC, and to Constables of VPD, and BC Park Rangers who joined our events; and thanks to dozens of charities, organization, food distribution hubs for participating the LLCS Covid-19 relief project. And thanks to Starbucks and St. Germain Bakery for providing lunch snacks to the volunteers. Thanks to the hard work and dedication of the enthusiastic volunteers, The LLCS biweekly distribution events were a complete success.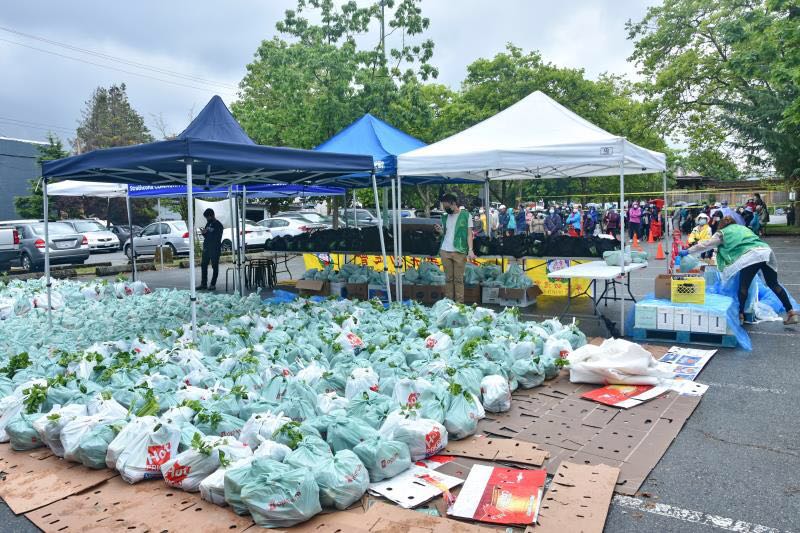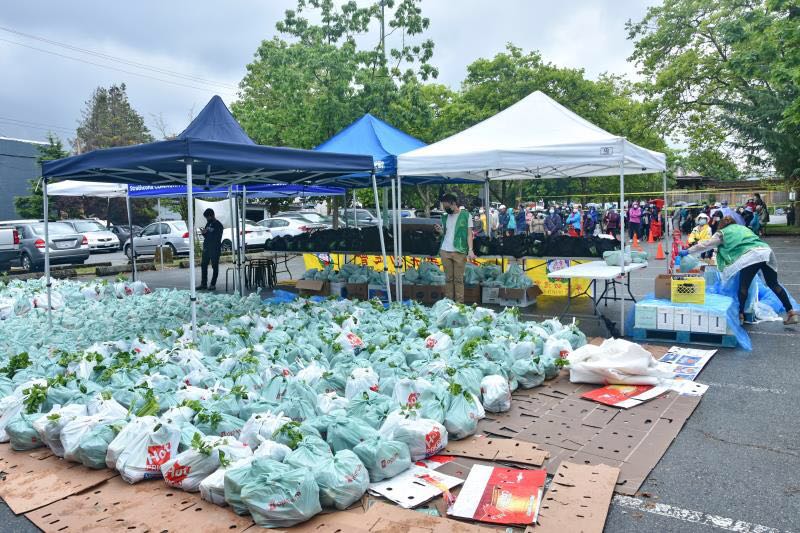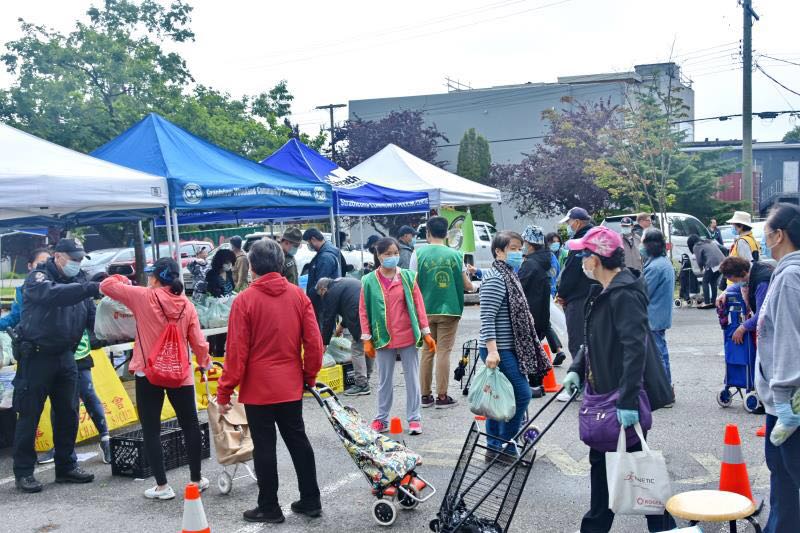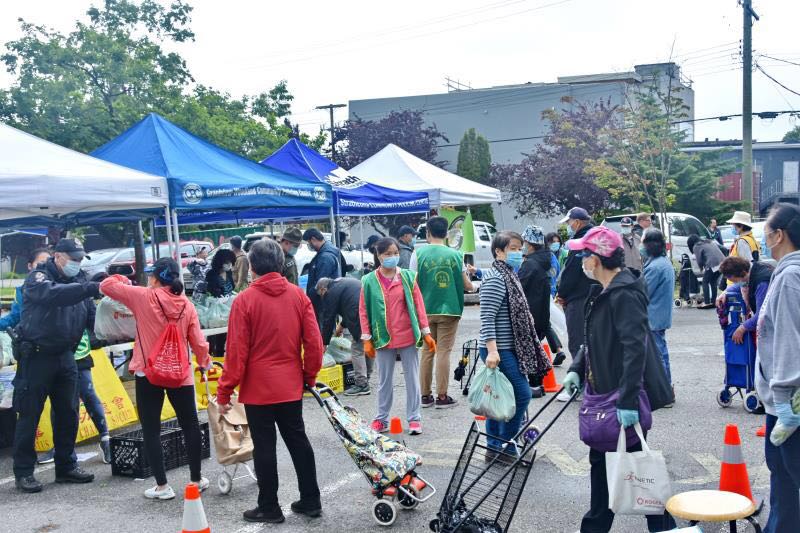 In the past three months, LLCS Covid-19 relief program has distributed more than 200,000 pounds of food to tens of thousands of individuals and families affected by the epidemic in the Lower Mainland and Fraser Valley. Entering July, businesses in the Metro Vancouver area are gradually re-opened. The LLCS will soon launch the LLCS Charity Soup Kitchen as a new round of relief project to provide free lunches to the homeless in DTES Vancouver, to complement the government's relief efforts. We wish to continue receiving supports from generous individuals, organizations and corporate sponsors to help the needy. Let's extend our helping hands to care for the needy in our community to build a better tomorrow.