After the distribution of the first batch of more than 12,000 free cloth masks to over 26 shelters, inner-city schools and community serving non-profit organizations, Lotus Light Charity are still receiving many calls from schools, charities, and other community service groups for inquiries about the free masks. In view of the demand, the charity has urgently mobilized its volunteers to produce a second batch of fabric mask.
According to Public Health Canadian, as of last weekend, the number of people infected with the coronavirus in the country exceeded 143,662. In BC, 179 cases were added in a single Friday last week; There were five schools in Richmond, West Vancouver and Surrey reported students testing positive for the virus. Health officer said that the current active cases are the highest record in BC. As the second wave of infections is quickly approaching, it is critical to wear masks, wash hands frequently, and keep social distancing to prevent further infections.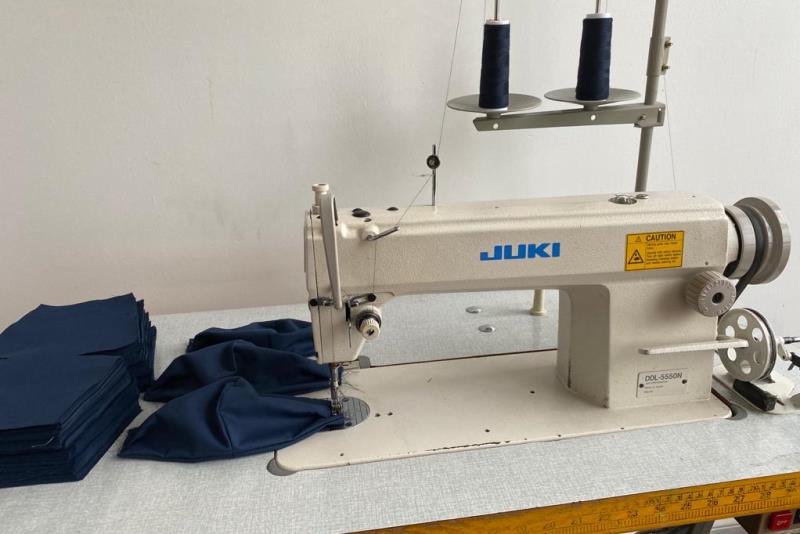 LLCS Covid-19 Community Caring Drive is accepting monetary and in-kind donations from individuals and corporate sponsors to help the needy. Tax receipts are available for donations of $20 or more. Please make cheque payable to "Lotus Light Charity Society" and mail to: Lotus Light Charity Society, 200-357 E. Hastings St, Vancouver, BC V6A 1P3, or donate online by Visa or MasterCard, on LLCS website: http://vllcs.org/en/donation/. Please contact the Lotus Light Charity Society: Tel 604685-5548 Ms. Teresa Fung, coordinator for the mask project, or by email to llcsvancouver@gmail.com. Lotus Light Charity Society is a registered charity (BN 14110-4893-RR0001). Thank you for your continue support during the pandemic!