Lotus Light Donates Food, Necessities to School Programs for Low-Income Families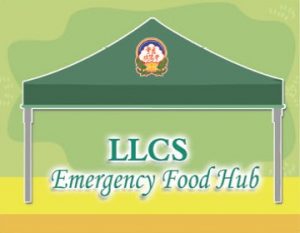 For the mid-March spring break, Lotus Light Charity Society's Covid-19 Relief Program — Lotus Light Food Hub — rushed to donate 5,000 pieces of dried food and household necessities to four schools in Metro Vancouver: Seymour Elementary School, Thunderbird Elementary School, Britannia Elementary School, and Vanier Elementary School.
More than 300 students from low-income families were able to receive breakfast cereals, canned tuna, rice, fruit pudding, crackers, bottled water, detergent, soap, and disposable masks.
According to the BC Ministry of Health, the Covid-19 infection rate in British Columbia has been above the national average over the past few weeks. Even as the weather turns warmer and pandemic fatigue grips the country, restrictions have to remain in place to keep numbers down.
However, the prolonged Covid-19 pandemic has made it harder for low-income families with school kids that were previously already struggling to make ends meet. According to the recipient schools, the number of families registered for school food programs has increased. Lotus Light launched its school relief project to help struggling families by providing urgently needed food, household supplies, and gift cards.
Pevjeen of Seymour Elementary's youth and family programs expressed thanks to Lotus Light for the donated hampers, saying, "The kids like them! Thank you for your support."