LLCS Covid-19 Community Caring Drive
Lotus Light Kitchen Delivers Christmas Turkey Meals
To celebrate Christmas, the Lotus Light Emergency Kitchen volunteers specially prepare hundreds of turkey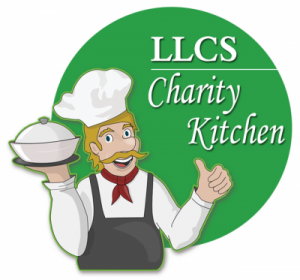 Christmas meals with delicious desserts. These meals are then delivered on December 23 and 25, 2020 to the disadvantaged groups in the community to celebrate the holiday.
The Lotus Light Emergency Kitchen was established in response to the outbreak of the Covid-19 Pandemic and to meet the urgent need of disadvantage groups in Downtown Eastside community. Volunteers with food-safe certificate were recruited and trained to prepare meals in shifts ever week. More than 4000 meals have been served free of charge to disadvantaged groups in the community.
The Christmas of 2020 is arguably the most sluggish holiday in recent history. Not only were people refrained from having social interactions, but even family and friends gatherings have to be in virtual space. In this special period, providing a steaming Christmas turkey meal for those in need is not just to serve a regular meal, but it is also a way to show disadvantaged groups that they are not alone and to welcome them in a warm-hearted community.
This is the first time the volunteers cooked Christmas turkey dinners for hundreds of people. The entrees include roasted whole turkey, sliced ​​roast ham, and pasta. The sides and desserts prepared include potato and vegetable salads, fruit salads, cross bun and chocolate desserts. In addition, hundreds of freshly baked bean paste buns and cocktail buns were made available and donated by the Charity's long-term partner, St. Germaine Bakery.
At the same time, another group of volunteers also gave up their time to deliver Christmas gifts to children of low-income and single-parent families. The volunteers feel very happy and rewarded when they see the smiling faces of the children receiving the gift bags filled with toys and candies.
The Lotus Light Charity Society relies on financial and in-kind donations from individuals and corporate supporters for programs to help the people in need in our community. You are welcome to join Lotus Light volunteer groups to help people in need. "Though learning and caring, we help to build a better tomorrow." For more information of various Lotus Light's charity programs, please contact us by email: llcsvancouver@gmail.com , Tel: 604-685-5548, or visit lotus light website: http://vllcs.org. Lotus Light Charity Society Registration Number: BN 14110-4893-RR0001.